THE MASTER'S KEY – Special 15 day sales offer to subscribers ONLY!
Limited 15 day sales offer on THE MASTER'S KEY only for subscribers of KFFMenterprises.com. OFFER ENDS June 23rd, 2017.
Product Information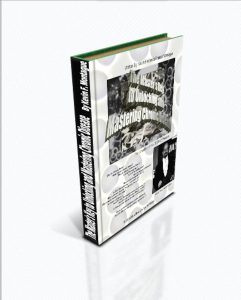 Hello Dear Subscribers to KFFMenterprises.com
For a limited time, until June 23rd of this month, I'm offering a 40% discount on my ebook titled THE MASTER'S KEY TO UNLOCKING AND MASTERING CHRONIC DISEASE.
http://kffmenterprises.com/the-masters-key/
I hope I have your attention! There is a catch however.
This offer is only good for the first one thousand purchases of THE MASTER'S KEY that come in to me in the next 15 days, if purchased on or before JUNE 23rd of THIS MONTH. I have well over 7700 subscribers to my website right now, so not all of you are going to get to take advantage of this marvelous offer.
Don't be slow to act in making a purchasing decision at this time, because after the 23rd, the price goes back to the regular $97.00 purchase price for this wonderful 411 page health science ebook. The book has been selling with the help of my growing global sales team of some 800 affiliates. However, this is my way of working to help those of you, who truly want this incredible 411-page health science ebook, but may be having trouble affording the cost. My affiliates still have to charge the full price of $97 to the rest of the world, but to you, my dear subscribers, I'm offering a special deal, just for being subscribers to my website KFFMenterprises.com.
If you buy RIGHT NOW, your price will be $58.20 USD, a major discount from the regular price of $97.00 !!!. There is no tax on this price also, if you live in the United States.
However, if you live outside of the United States, you do have to pay a VAT or Goods and Services Tax, which is added to your purchase through the Payhip.com system. I don't receive that tax money, because the folks at Payhip.com take care of that for online publishers like myself. This makes it easier on the book-keeping on my end as well. They collect that tax and pay it accordingly from their end, as is required by law in the UK, concerning global sales now over the net these days. Just be aware this VAT tax has been in effect in most of the European countries for a while now, which you'll see added to your purchase if you live outside the United States, as the economic climate of the planet keeps changing, especially as United Europe comes more and more on board with the global economies. The customer has to absorb that cost, but that has been made easier for you given I have lowered the cost with this special limited time 40% discount I'm offering you as one of my faithful subscribers. The VAT tax can range from 9% to about 13% on average, just so you know.
In addition to this limited time offer of a 40% discount on THE MASTER'S KEY, I'll send you a free copy of my Special Healthcare Report 001, for you to read. It has some very reliable remedies in it that really work. Just allow 72 hours after you make your purchase of THE MASTER'S KEY for me to get a free copy off to you of my Special Healthcare Report 001.
Do you suffer from Rosacea? Want to know what really will clear it up for you and keep it under control? You need only two products that will do the trick and I'll teach you what they are in this Special Report. Diet won't clear the problem and Western medicine has no cure for the condition either. Been there, done that with my own body you should know. Just check on the internet, if you don't believe me. I have the condition too at age 60, but you would not know I've had it for the past 10 years since age 50, when you look at me. Want to learn my secret to how I keep it under control? You'll never guess what I use either, which is why I'm willing to share my secret with you, when you purchase a copy of THE MASTER'S KEY from me right NOW!. Even if you don't need the answer to that one problem, perhaps a loved one or a friend does? My Special Healthcare Report 001 gives you a taste of how effective the teaching and remedies are when you read THE MASTER'S KEY.
Have sinus issues been troubling you, which are related to the pollution of our cities? Do you suffer with hay fever or Asthma issues? Do you have ear wax issues, where you would like a simple solution, which can clean the ear out easily with no fuss? Want to know some simple remedies that clear these conditions up? You probably already have them in your home and don't know it.
My Special Healthcare Report 001 is yours free, when you buy a copy of THE MASTER'S KEY within the next 15 days. The report has other interesting things to teach you; regarding ways to improve and better your health as well. I'll give it to you for free, as my way of saying "Thank you" for your online purchase. This is my way to earn your trust in the work I'm doing to help better the health and welfare of our global community through better science and good sense.
Do you struggle with the following? ….CFS/ME (chronic fatigue syndrome), Fibromyalgia, Fibromyositis, brain fog, constant forgetfulness, dementia, uncontrollable anger and frustration, hormone imbalances, mood swings, chronic thrush, eczema, arthritis, COPD, Candidas Albicans, GItract dysbiosis, hemorrhoids, fungus of the blood, chronic anemic blood, adulterated blood, Crohn's disease, liver disease, kidney disease, pancreatic disease (ie; diabetes), heart disease, strokes, blood clots, arterial sclerosis, multiple sclerosis, neuropathy, arthritis, bursitis, Rosacea, Celiac disease and the big one…….CANCER! No doubt all of you who have these issues have faced your western medical practitioners who are at a loss concerning your symptoms and are telling you to see a psychiatrist? Or they just give you useless drugs that never go after the cause of your condition! Am I not right? You are not crazy!!! It is all organic! All of these problems are related to a universal process named the CDS/PD Process. THE MASTER'S KEY will teach you it all and re-empower you, even if your western medical doctors have given up. So, don't wait until it is too late and your doctor comes into the exam room telling you that you don't have long to live. Buy and read THE MASTER'S KEY today!
To take advantage of your 40% discount, good only until June 23rd, go to my product landing page and press the BUY NOW button. Here is the link to that page.
I WANT THE MASTER'S KEY for 40% off the regular price
When you click on the BUY NOW button, you will get a screen that will give you the chance to enter a coupon code or set of words. For this special offer, use the following words in that field which will authorize the 40% discount.
I NEED THE MASTERS KEY
NOTE: There is no hyphen between the R and S in the word MASTERS. You can just simply copy and paste the above words into the coupon code field, if you wish and then proceed with your checkout OR just type the words, as you see them above. A copy and paste will make sure you make no mistake you might make when typing the words into the coupon code field when making your purchase. The system is set up to accept ONLY… 1,000 purchases right now for the 40% discount, when you use this code. After that; the price goes back to the regular $97 purchase price even if the number is sold out before the 23rd of the month. So don't wait!
This offer is being given only to those of you who have joined as subscribers to KFFMenterprises.com and to no one else! Again, not even my affiliates know what I'm doing right now: Seriously. As the publisher, I can give special care and attention to my subscribers any time I desire.
REMEMBER this code is only good for the next 1,000 purchases, between now and the 23rd of the month…
This is a 15 day special sales offer!
If you have relatives or friends you know, who would benefit from having their own copy of THE MASTER'S KEY or who have wished for their own copy, but the price has been prohibitive, this is a good time to let them know you have access to a great discount for a limited time only. Then the computers make the price go from $58.20, back up to its regular price of $97.00 after the 23rd of this month.
If you need a refresher concerning what THE MASTER'S KEY is all about, from my offering page; concerning this marvelous 411 page health science ebook or need to show the page to a friend or relative who my wish to purchase through you, just go to the URL below, which will take you to my website offering page. You or a friend or relative can then click on any of the green buttons offering THE MASTER'S KEY, which will take you to the landing page for THE MASTER'S KEY, if you wish. Feel free to share the coupon code with others you love and care about. You can still use the coupon code above, as well, if you go this route. Just know when the computers reach 1,000 units sold, the offer ends, even if that happens before the 15th of the month.
http://kffmenterprises.com/the-masters-key/
Don't miss out on this special limited time offer! If you signed up on my website, because of your interest in THE MASTER'S KEY, doubtful it will get any better than this right now. I want very much to see 1,000 of you buy and benefit from this wonderful research work. Now is the time to make a serious purchase decision and save on the cost, while the offer is available!
Thank you for becoming a subscriber to KFFMenterprises.com.
Looking forward to seeing your purchase soon,
as you become an active reader and student of THE MASTER'S KEY!
Thoughtfully
Kevin F. Montague
Publisher