Online Computer Training Courses
We live in a day and age where computer skills are a must skill; in order to navigate in today's busy job market. The best paying jobs require it. But how do you get the training, when no one will hire you? Even if you are working, how do you learn more, at affordable rates for the teaching? / CLICK HERE to learn more
Product Information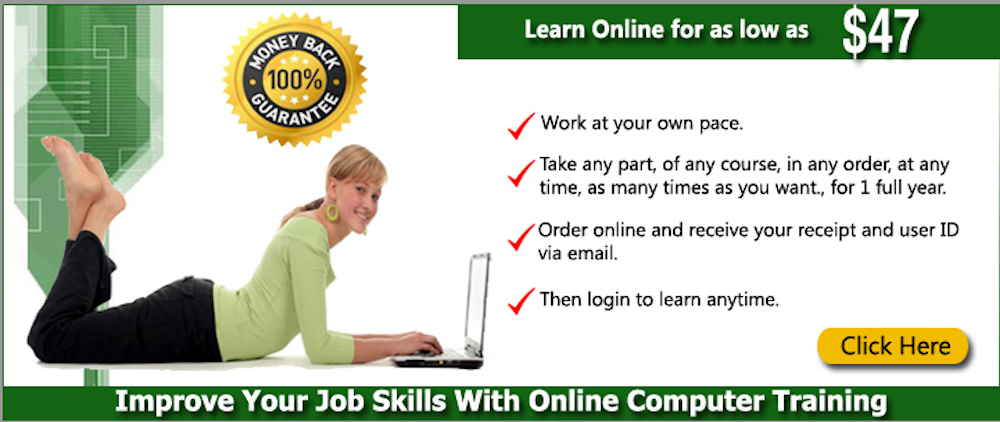 In today's competitive job market, having up-to-date technology skills is a must. Online training provides an easy, cost-effective means of acquiring proficiency in a variety of computing skills.
These online courses enable you to learn the latest software and technology at your own pace.
Completing the courses help prove to your employer that you have the knowledge necessary to provide a competitive advantage.
Every time you pass a course you make your resume stronger.
These online courses help prepare you to pass certification exams, including Microsoft, CompTIA, Oracle, Cisco, Novell, Linux, ECDL / ICDL, Project Management and more.
The courses even allow you to earn Continuing Education Units, or Professional Development Units
Free Reporting For Managers
Managers who sign up a group of people will receive a "Free Report Manager Account". This account allows the staff manager to login to the training system and view employee progress reports, including course scores and courses completed.
eLearning that works
TrainingCenter.com provides online courses in association with MindLeaders. They are committed to being the premier online training center in the world by offering the largest selection of comprehensive courses online, at simply incredible prices.
Mind Leaders At A Glance
Offering hundreds of computer training online courses

More than 250 new online courses added each year

A premier-provider of e-Learning solutions for over 20 years

A global leader with more than 7 million licensed learners worldwide

59 industry certifications offered

Recipient of numerous industry awards

Completely U.S.-based, in-house course development team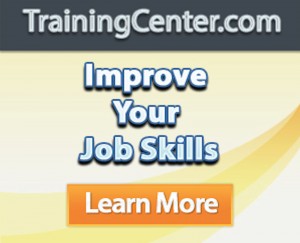 Online Computer Training is so confident that you will be thrilled with the quality
of the online training courses,
they include a 60 day 100% money back guarantee.