About
---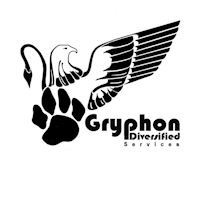 Gryphon Diversified Services is a name I created and claimed in my early twenties. The gryphon is part of our family coat of arms. The symbols means "having the mind as swift as a bird in flight and the strength of a lion". The family saying in the Latin is "Dispondo me non mutando me"; or in English it means "You can displace me, but you can not change me". Even my last name "Montague" means "steadfast as a mountain" as taken from the family legacy book.
I thought that originally I'd incorporate under that name, but events changed my mind over the years and now these days I operate under the name of KFFMenterprises. My bulk mail distribution operates on the net under the name of Gryphon Diversified Services however with all mail going through the services of BBmail out of China these days. However, originally, my hope was to form a company of people one day to help me with the making and selling of my original products as they went from conception into reality. That is happening now through the power of the Internet, however I'm no longer 20 years old, but 63 years of age these days after losing 27 years of my life to the chronic disease process. So, welcome to KFFMenterprises!
KFFMenterprises is devoted to bringing you original products of excellent quality, which are fun, enlightening and enjoyable to own. Prior to KFFMenterprises, I had operated under the banner name of Opal Star Industries, which was both a consulting business and small publishing firm. But to help distinguish my current on-line offerings from my consulting business, I've created the name of KFFMenterprises.
KFFMenterprises focuses heavily on the arts and sciences.
If you are into Internet on-line games, check under GAMES, then INTERNET GAMES and you'll find master guides to the best games, as they become available to me. Have the edge on your competition by learning from the masters of the games, who wrote the books. I've done my best to find the best guys who will teach you how to beat the odds when playing these exciting on-line games.
If you are into taking control of your health, check my HEALTH tab. You'll find some very interesting ebooks into the healing sciences written by various authors, even written by myself. Make sure to check out my new manuscript on the Chronic Disease Syndrome and how it works which I have titled THE MASTER'S KEY TO UNLOCKING AND MASTERING CHRONIC DISEASE.
I lost 20 years of my life to the chronic disease process and fortunately have the background to have unveiled the science behind how the process works. It is all cutting edge knowledge too! Western doctors only know how to mask symptoms or "drug" them and then when you fall apart enough, they use surgery to keep taking body parts away from you, until you die. Don't let this happen to you!!!
God made the body perfect in every way. Behind all disease is a triune process, with the last stage of the syndrome activating a series of connections, no other scientist has unveiled to date, but I have. This is new knowledge on the face of the Earth you need to know, if all your doctors have given up on you, no matter what disease issue you may be fighting in your body. But don't wait until your doctors give up. Buy the ebook today!
If you have computer needs, check the COMPUTER tab and see what's currently in stock that might be of help to you.
All these categories continue to grow or change, as I search for products I think will be helpful and useful to you, as you search out solutions I know you need.
You can expect to see all kinds of innovative product offerings coming in the future to my private eStore. So keep coming back to visit me. My website will also show you original music from my original music library of offerings, now being offered on CDbaby, through my CDbaby artist page. Check it all out. I just finished a new orchestration titled "AIRWOLF RETURNS – The Motion Picture" released December 1st, 2014. If you loved the 1984 Bellisarius product of "Airwolf", when it first aired on television, you'll love this more up to date motion picture score approach, which is an original arrangement I wrote too!
If you have any intelligent suggestions to help improve this eStore, please make them and they will be considered. I want my store to be your store when you visit, but kept in a simple venue of expression. That was one of the reasons why I picked this theme format you see on the home page. It is simple to understand and navigate through. If you think I can be of help in any way, you may contact me at my gmail address for KFFMenterprises@gmail.com. I will return your message as time permits. So, I ask for you to be patient in allowing time to returning your messages. Here is the link again:
You can also visit me on my YouTube channels, TheAstroboy9 channel and "Beyond LIFE there is the LIGHT: