Battlestar Galactica in the Jazz Quadrant
Welcome to "Battlestar Galactica in the Jazz Quadrant"! This is a our track stereo mix down using original contemporary jazz score approach. Fun to dance to, drive to or play for the kids. For the family! / CLICK HERE to learn more!
Product Information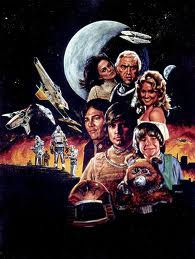 After I formally got started studying music in college at age 18, by the time I was reaching age 26, I was finally getting into blues and jazz styles, as well as such chord structures and arrangements. This piece was scored around 5-24-1982 on my Fostex 4 track. I had done a number of run-throughs and thought out what I wanted to do over many weeks, which is how I work sometimes, before just sitting down and putting it all down on tape, which happened in a few weeks time. Many of my works never got fully written out on music score paper. It's a long story why that has not happened.
Much is recorded to 4 track reel to reel in my library these days and the reel to reel tapes have survived well, over the past three decades, to my surprise, while I lost two decades of my life to my health issues. My doctors had given up on me and left me to die come December of 1997, before a miracle in my life happened to send me down a new path to fight for my health.
Battlestar Galactica, created by Glenn A. Larson, as a television series, lasted only one season in 1978. It later came back in 1980, but I wasn't fully savvy with the jazz styles yet. Finally, when I was getting the "hang of it", I thought of the original theme for the Battlestar Galactica show, written by Stu Phillips and wondered how that might sound, if a jazz arrangement could be created. I got some wonderful chord ideas, rhythm structures and color sound ideas too.
I never could afford all the crayons in the box, when it came to musical sounds, let alone hire musicians to work with me. So, as always, I was doing things alone and improvising. I didn't mind the improvising, but I hated not having a team of musicians I could go to any time I wanted as a composer, who would work on spec with me. Always, everyone wanted to be paid in advance; with money I never had. There was never any disposable money to work with. The monthly bills were enough to deal with, as they are to this very day. It was enough to finance the equipment I did put together over time.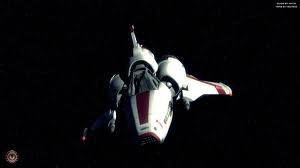 Anyway, I have taken the original 4 tracks from the reel to reel, translated them to digital, then remixed the stereo and what I've gotten is a "pretty nifty" final product I think. I hope you think so too and will purchase your own copy to support me. It's a pretty tight piece of work too and fun to dance to or jump around and be happy with. Great for kids or the kid in inside of you. I love playing it when I'm down, because it lifts me up every time I play it. This is cooooool jazz too!
So, fire up your Battlestar and get ready to visit me in the Jazz quadrant of the Universe, as I take you to uncharted star systems in Battlestar Galactica in the Jazz Quadrant. By your command!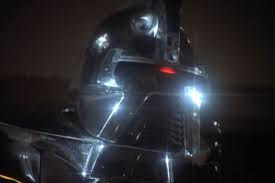 By Your Command!
© Kevin F. Montague – Bluefire Music Enterprises 1982 – 2012
All Rights reserved internationally.