Distant Love
Piano, Drum and vocal arrangement - Multi-track mix: Love song. Timeless content. Easy listening blues. / CLICK HERE to learn more!
Product Information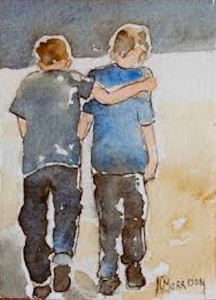 I first wrote this song as a poem in rememberance of a friendship that went sour in high school. While at first you might think this is about a romantic love relationship, as you listen to the lyrics, in truth, the story was about a special friendship that had gone bad. The greeks have four words for love: Theo or godly love; Agape or angelic love; Philio or brotherly love and Eros or Sexual love. This song, given the way it is worded, I realize, can be applied to any of the four ways. So you chose which way you want to apply it to you.
A friend of mine named Jeff Steimle and I, had a falling out back in high school when I was 14 years old and it triggered the lyrics for this song. I thought highly of Jeff back in the 1970's while attending Notre Dame High School, but as is true with most friendships and relationships in high school, most don't last or pan out. That seems to come later with maturity hopefully, if you are lucky. If you are really lucky you might have one life long friend that starts between childhood and reaching adulthood I think. I have one such friendshp to this day at age 55 who I met at age 19, but most, I once knew, are either dead or I've lost contact with them over the years.
I lost two decades to poor health from contaminated meat I ate which went into cancer and which was reversed using holistic approaches which took a long time to do. At least I went into full remission, but tumors formed in the small of my back, wrists and neck which I still am dealing with to this day. The ones in the back are inoperable. The left side is almost completely cleared thanks to 7 years of ozone injections I do myself using equipment I bought while having learned how to do them reading Ed McCabe's book "Flood Your Body With Oxygen". The mass on the lower right small of my back has been reduced from the size of my palm to the size of a silver dollar as of the date of this writing; 7-30-2012.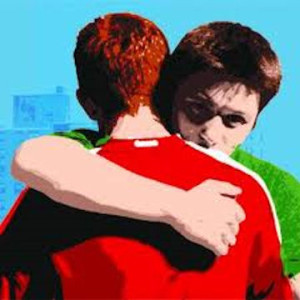 Anyway, this song's chorus was not what you would have heard at first when I was first working the lyrics. When I was working on this in college, I brought it with me one day to my part time job at Six Flags Magic Mountain in Valencia, California in those days. You can see phtos of those days on my Facebook page. I eventually became foreman of the Showcase Theatre back then. Anyway, one of the gals there named Joanne Farnum, who I truly loved and respected, wasn't busy one day and I asked her to read my poem, because I knew it was missing something in the chorus. She read it and said; "It sounds like a distant love". Wow, did the music hook lights go on in my brain at that moment. I told her she was a genius and renamed the song "Distant Love" while rewriting the chorus and some of the lyrics. The truth was I was having trouble talking of my love for one of the guys in high school, in that song and I was beating around the bush with the lyrics. Finally I just came out of the closet with my feelings and told the story in the song no less. I also knew the song was written in a way that anyone could identify with the concept of a love relationship going sour. Undertand this had nothing to do with sex, but was about someone I truly cared for who would not fully let me into their life and I couldn't understand why.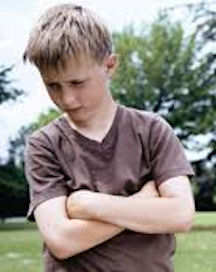 I realize when I look back on my writer's block with that poem, the block was a result of me having trouble writing, because I was not willing to focus on the real subject of the poem which was a love friendship that had gone south on me. Once I started to face that hurt, the lyrics came forth easy enough. It made me realize we should never run from out feeling for anyone regardless of socities bans on telling any of us how we should feel or not feel about something. I was also under a lot of Christian upbringing and male to male love issues were forbidden in conversation in my environment. I finally overcame all of that as I matured.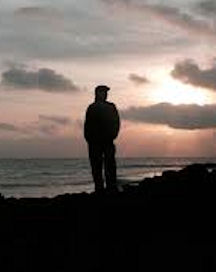 As I was getting more and more trained in music at Loyola University from age 17 to age 23, I finally sat down and took my guitar progression and wrote an elaborate piano score for the song which you hear recorded here in this mix. Later, after graduation, I hired a drummer named Bob Jenson to do a number of my perpared 4 track works, mostly songs, which needed drums. Coming up with any money to pay a musician was never easy. I was always a strugging scholar and composer back in those days and still struggle today. Everything is a grace from God in my life it seems. So I do my best to go with the flow of it all, even my health issues. My life has been far from easy too, as I'm always being struck down by health issues that come from sources I've had no control over. I also wish we had, had computer programs like Music Score 1.1 which I used to arrange "Tribute to a Wounded Spirit" on. It's freeware donation driven and is great for accomplished composers who are poor and stuggling like me who can't afford to hire musicians at any time. I always have wonderful peformance ideas to pursue, but never any support over a life time. Sad too.
Well, after fighting my health issues these past 18 years which started from contaminated sausage I bought from a local Von's supermarket and while I still have a roof over my head, I find I'm strong enough to pull out my old Fostex 4 track recorder, which I did have serviced a few years ago and am pulling old reel to reel tapes that have all these old songs on them. Well, they are old to me, but new to the world.
I've been transferring them to digital for remix and in this case, added a new, current day vocal. My voice has changed little since I was age 25 and now that I have pretty much desk top 24 track capability, I can hear how this really should have sounded, if I had been able to afford a 24 track studio back at age 25.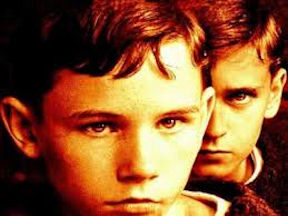 While I never got the music career I had hoped for as a boy, due to a lousy home life and too many health problems through my life, I often think this one song would have been a hit song back in the 1970's, if someone had taken interest in me as a growing writer, musician and composer. But I was never able to do the club circuit and found myself in one life battle after the next, it seems, fighting for my life and sanity along the way. Along the way, many a song was being written, as evidenced by my growing CDbaby artist page. Too much talent and too little time to pursue it, because I got a late start with the music training in my life. Originally I asked my mother at age 5 for a piano and lessons, but we were a poor middle class, struggling family and I was also an abused child growing up, often taking many a beating from my very restless and disturbed mother. She passed away a few years back. I was not at her bedside when she died either simply because my own health made that impossible.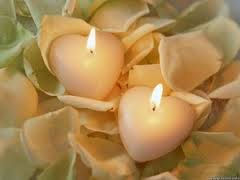 Anyway, for those of you who have a friendship you once longed for, or a lover you never could fully connect with in your past, this song is for you, the once broken hearted. If you are currently going through a break up, then maybe this song might help cheer you up by letting you know you are not alone, but at the end of a long line of heart breaks in life. Do enjoy this production piece and please buy a copy while asking your friends to support me, as well as encouraging them to buy a copy. I need the money to save the home my father left behind which is heavily mortgaged these days given I needed the money to help save my life these past two decades.
For all your present and future Distant Loves! Click the button below to go to my CDbaby artist page to read the lyrics:
BUY NOW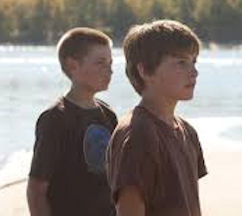 © Kevin F. Montague – Bluefire Music Enterprises 1976 – 2012
All Rights Reserved Internationally